St. Jude's Catholic Church in Eugene OR welcomes people of all ages and stages:

young adults, families, seniors and visitors alike.
Nestled on a hilltop in South Eugene, with a sanctuary enclosed on three sides by full length glass panels, we look out at our beautiful rock garden and our 10' tall Risen Christ, with Spencer Butte in the background. Our masses are blessed by the view of God's world and are often visited by God's creatures - deer, birds, wild turkeys - outside our windows!
We invite you to join us for Mass | Make sure you bookmark our new website https://www.stjudeeugene.org/

"We, the people of St. Jude Parish, are a faith community who choose to come together to experience God's love in the Roman Catholic tradition. Our fundamental mission, as a sacramental people, is to live the gospel in a way that makes us known for our love. As a diverse and inclusive Church family, we seek to provide opportunities for the growth of the whole person at all age levels and social strata. We strive to celebrate the gifts of each person, and together serve one another and our world. We invite all persons to share in our prayer, liturgical celebrations, education opportunities, social justice efforts, social activities, and Parish support. We ask God to lead us in our journey as we seek to faithfully respond to the Good News of Jesus Christ."
MASSES
NO WEEKDAY MASS AND NO CONFESSION.
There will be no daily Mass on the weeks of Oct. 31st-Nov. 3rd and Nov. 7th-10th. Fr. Pao will be on a retreat pilgrimage with some of our parishioners from St. Jude. The weekend Mass schedule remains the same.
Saturday: 5:00 PM
Sunday: 9:00 AM & 11:30 AM
Tuesday: 12:30 PM
Wednesday: 9:00 AM
Thursday: 9:00 AM
Friday: 9:00 AM
---
CONFESSION
Saturday: 4:00 PM to 4:30 PM or by appointment
EUCHARISTIC ADORATION
Every 1st Friday of the Month, following daily Mass
ADDRESS / PHONE
4330 Willamette Street
Eugene OR 97405
541-344-1191
EMERGENCY HOTLINE (SICK AND DYING)
971-283-9392
---
PARISH OFFICE HOURS
The Parish Office is open for walk-in's from Tuesday-Friday from 11:00 am to 3:00 pm (Wednesday 10:00 am to 2:00 pm). Phone calls and emails will be answered during that time as well. Please contact the office for personal appointments.
NEW PARISHIONERS: Kindly contact the office to formally include you in our registration. Registration and Welcome forms are available in the office and at the back of the church.

Dear St. Jude Family,
Blessings of the Advent Season!
This weekend, we officially enter into the Season of Advent, a time of great anticipation for the Birth of Jesus on Christmas. What does the Advent Season mean to us?
Every time the Holy Season of Advent arrives, we are always filled with so much joy, knowing that the Lord Jesus will come into the world to save us! Our heart is filled with such excitement, joy, and gratitude as it needs to worthily anticipate in hope the birth of our Savior, our Emmanuel!
In this Season of Advent, we go through a routine of active waiting for the Lord's birth. Indeed, waiting is a natural process, and yet no one says that it is easy to undergo. But there must be wisdom in waiting, for the whole of life is marked with it. Should we try to eliminate waiting? Should we equate waiting with wasting our time and our energy on the suspense of the future? Is waiting futile and useless drudgery?
Or is it still a treasure trove of wisdom for human beings today?
FLOWER OFFERING
Frank Costello in memory of Gloria Costello
FLOWER CALENDAR 2023
Please sign up to sponsor flowers for the altar for weekend Mass. It is an offering for your loved ones or a special occasion.
FLOWER INTENTIONS
Call the parish office or Annegret to see what future dates might be available. Flowers will be delivered by Chase Flowers, who will bill you directly thereafter ($55). However, there is a delivery fee of $12.
RELIGIOUS EDUCATION
RELIGIOUS EDUCATION
Advent Activity for all Sunday students: Dec. 3rd between the Masses, around 10:10ish-11:20ish.

Final Sunday class before Christmas is Dec. 10th

Winter Term Classes will take place on Jan. 7th & 21st, Feb. 4th & 11th (note: these are consecutive weeks) and March 3rd & 17th.

Have a blessed and beautiful Advent season!

ON THE CALENDAR
Christmas Wreath Delivery: Dec. 2nd & 3rd after all Mass
Coffee & Donuts: After both Sunday Masses
Parish Christmas Party Potluck: Dec. 2 from 12:00 pm to 2:00 pm with Games with Knights of Columbus
Altar Society Potluck: Dec. 5th after 12:30pm Mass. All ladies of the parish are invited.
Advent Penance Service: Dec. 5th at 6:00 pm
St. Vincent de Paul Meeting: Dec. 6th at 6pm in the Parish Center
Morning Advent Retreat: Dec. 16th from 9:30 am to 11:00 am
Fr. Jon's Sunday Zoom is on sabbatical, resuming Jan. 7th discerning Revelations.
World Wide Marriage Encounter: Bring the Holy Spirit into your marriage! Online sessions are from Nov. 10th-12th, and in-person sessions are offered in Beaverton from Feb. 16th-18th, 2024. Please contact Linda or Aaron Gibbens at 541-344-8433 for more details.
VOLUNTEERS NEEDED FOR CHRISTMAS LIGHT INSTALLATIONS
The last week of November 28th - December 1st will be dedicated to installing the Christmas lights and decorations on the parish grounds. We also still need light donations. Please come by and help us, we will be appreciative of your time.

PARISH CHRISTMAS PARTY
This Saturday is our parish Christmas Party from 12:00 pm to 2:00 pm at the Parish Hall! Don't miss the fun! Bring your favorite dish and join the festivities!
This is an open invitation to parishioners and non-parishioners. Invite your friends to celebrate with us!
ADVENT PENANCE SERVICE
Our Penance Service this Advent will be on Tuesday, December 5, 2023. There will be 3 priests to help to hear your Confession. See you all there!
ADVENT RECOLLECTION TALK
In preparation for Advent, our parish will hold an Advent Retreat on Saturday, December 16th, from 9:30 am to 11:00 am. Our retreat speaker is Dina Marie. The retreat's purpose is to help prepare our mind, heart, and soul for the Birth of Jesus. May the season of Advent help us deepen our faith and our personal relationship with God.
PARISH OFFICE IS CLOSED ON CHRISTMAS BREAK & NEW YEAR
Please be advised that the Parsh Office is normally closed on Christmas break, the week following Christmas Day (Dec. 26th-29th). There will also be no Daily Mass during this time.
CRAB FEED FESTIVAL (FEBRUARY 2024)
Let's keep the excitement going for the first-ever "Crab Feed Festival" at St. Jude Church. For all Crab lovers, this is your chance to enjoy
unlimited
crabs for only $50.00, served with garlic bread, Caesar salads, and clam chowder. All for your enjoyment!
SIMBANG GABI NOVENA MASS
The Parish will hold its annual Evening Novena Mass will be on December 15 – 23, 2023 at 6:00 pm. All is welcome!
CHRISTMAS POSADAS
The Parish will hold Posadas on December 16, 2023 at 7;30 pm following the Simbang gabi Mass at the Parish Hall. All is welcome!
NATIONAL EUCHARISTIC REVIVAL (NER) - JULY 2024
Next year, the NER will be in Indianapolis, Indiana from July 17th-21st, 2024. It is a powerful event attended by 80,000 Catholics across the US. Be ready to feel transformed by the power of the Eucharist. If you are interested, please contact the office at 541-344-6193.
ALTAR SOCIETY
Thank you to all who ordered Christmas wreaths!
They are scheduled to arrive on Wednesday, November 29th, and will be distributed after all Masses on December 2nd and 3rd. A big thank you to Deanna Grimes for making the beautiful bows! Extra bows will be available for a donation.
Altar Society is having a Potluck for their Tuesday, December 5th meeting after the 12:30 mass in the Parish Hall. All ladies of the Parish are invited. So bring a friend, something to share, and join the fun!
A Giving Tree for 1st Way Pregnancy Center is up!
The center is in need of new and gently used clothing for newborn to size 5T; diapers and pull-ups,
except size 2
are appreciated. They are also in need of all sizes of winter clothes for both boys and girls. They are well stocked with onesies at this time. You can donate without a tag, and please bring your gifts unwrapped to St. Jude by December 20th.
ST. VINCENT De PAUL
Our next dinner for First Place Family Center is scheduled for Dec. 13th, and the menu includes lasagne, macaroni and cheese, vegetables, French bread, and fresh fruit.
To donate, please contact Vickie McGillivray at 541-729-3049 (call or text) or
[email protected]
. Thank you so much for your continued support for these families.
SVdP is also starting a fundraising campaign through RaiseRight (formerly known as Scrip). In a nutshell, you would pay for your daily purchases with gift cards purchased in advance, and SVdP would receive a percentage of the gift card value from the business itself. There are several ways to purchase these cards, and you can use the link or the QR code below to navigate to St. Jude SVdP account. Please contact Deb Rogers by phone at 815-980-1057 for more information.
Web Link for RaiseRight:
QR Code: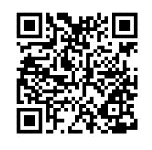 KNIGHTS OF COLUMBUS
The Game Night hosted by Knights of Columbus is Saturday, Dec. 2nd from 12:00 pm until 2:00 pm during the Christmas Party in the Parish Hall.
We will have games to play, but you are free to bring your favorite game for others to join.There will also be snacks and soft drinks available, but you are welcome to bring extras to share!
I will make sure to bring my cribbage board if you're interested in a game!
We appreciate your support and look forward to seeing you!